Omaha North High Magnet School
CLIENT: Omaha Public Schools
GENERAL CONTRACTOR: Vrana Construction Company
ARCHITECT: RGD
PROJECT VALUE: $750,000
PROJECT DURATION: 12 Months
PROJECT DELIVERY METHOD: Design / Bid / Build/ LEED
SCOPE OF WORK: Plumbing, HVAC
The Solution
Omaha North High Magnet School had a vision to expand their STEM programs.  The Engineering and Science Wing Addition is the result of those efforts.   The addition was designed with the intent to follow LEED principals, have energy efficient systems, all with an open floor plan that maintain individual classrooms.  Ray Martin Company installed the HVAC and plumbing in this new addition.
LEED Silver Certification
Ray Martin Installs a Brighter Future
Finding Solutions
A problem arose with positioning the air cooled condensing unit.  There were several options considering locations, equipment selections and proper installation practices.  We analyzed these options and helped the team come to a solution.
Water Efficiency
The plumbing fixtures were selected with conservation at the forefront.   Low flow faucets and dual flush toilets were installed to conserve water.
Rainwater Harvesting
The addition has a partial green roof with rainwater storage co-located.  The buidling also hosts a two story greenhouse and a green space on the ground level.  100% of the irrigation for the landscaping is from rainwater harvesting.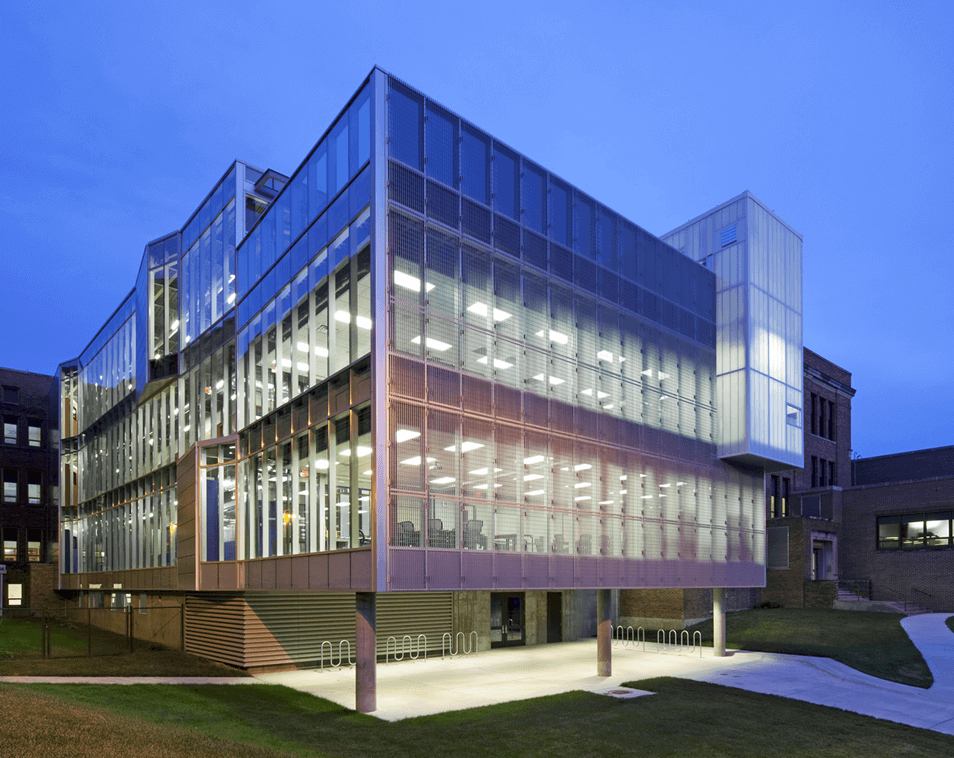 Omaha-based Ray Martin announced that Omaha North High School earned LEED Silver certification. The U.S. Green Building Council (USGBC) notified the project team that the four-story addition constructed for Omaha North High School in Omaha, Neb., recently earned LEED Silver certification. The addition is the first facility in Nebraska to earn LEED certification under the LEED for Schools rating system which was implemented by the USGBC in 2009.
The four-story, 32,092-square-foot addition to Omaha North High School primarily consists of science classrooms and labs but also serves the school's media technology and engineering programs.